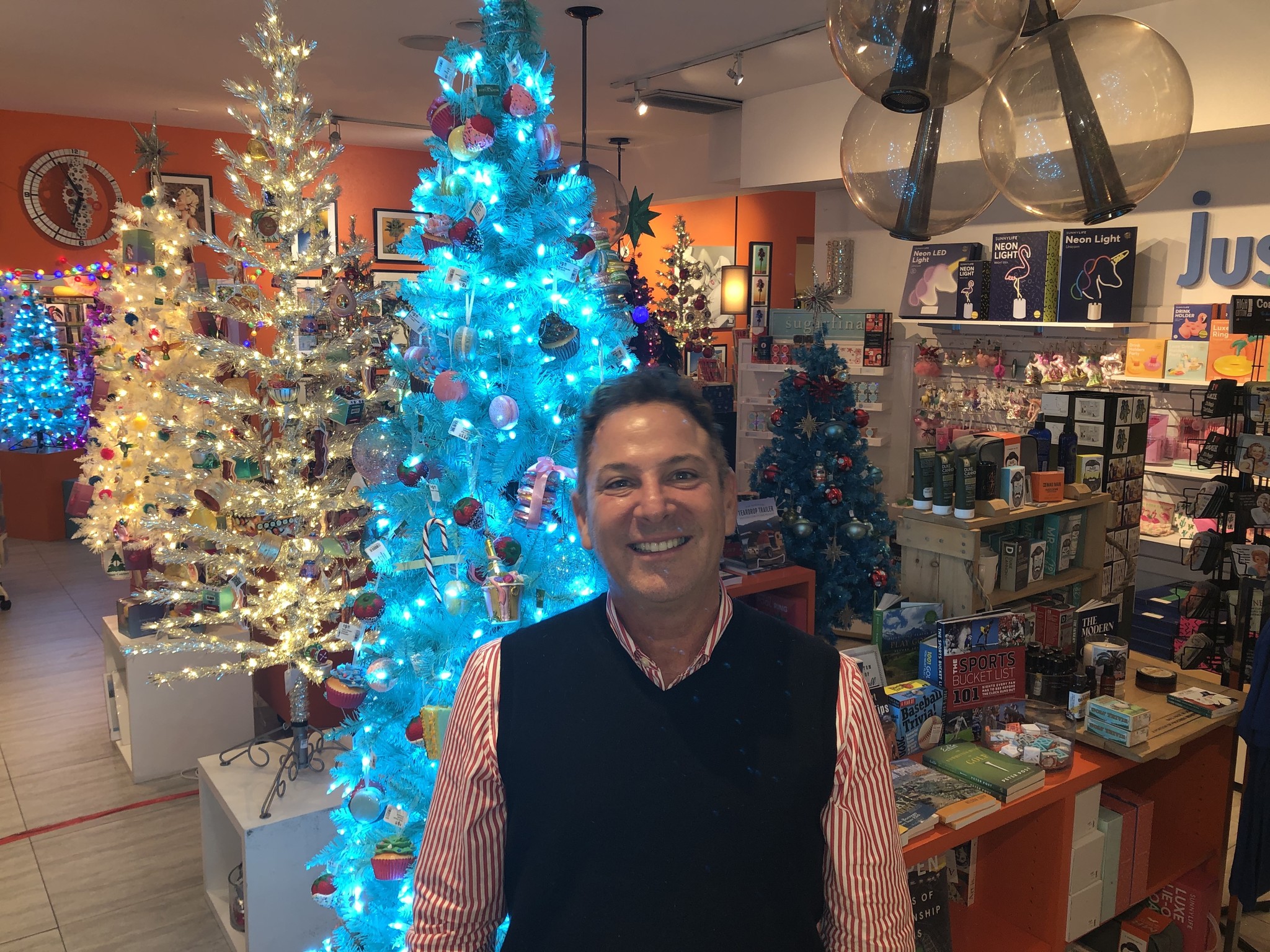 Photo by Julio Machado
Since childhood, Stephen Monkarsh has had an unwavering belief in making dreams come true and living life to the fullest — no matter the challenges. With this "can do" attitude, Stephen created "Just Fabulous", the popular gift boutique and book store located in Palm Springs' Uptown Design District which celebrates a "just fabulous" way of life.
Palm Springs is one of the top vacation spots in the country. Stephen started visiting this desert paradise when he was 5 years old. "Palm Springs is a special place," he says. "I love the beautiful landscape, especially watching the shadows cast by the sunrise on the mountains. Growing up in L.A., I especially appreciate the village atmosphere and less frenzied pace of life here."
In January 2007, Stephen discovered a space for lease next to Koffi and immediately thought it would be perfect for a boutique where locals and visitors could enjoy his unique sense of style and "joie de vie". "There were many naysayers who told me it was crazy to open a new store during the Recession, but I knew it would be a success," he says.
Voted "Best of the Best" by Palm Springs Life readers, Just Fabulous offers a unique mélange of gifts, coffee table books, greeting cards, candles, home décor and limited-edition artwork.  During the holidays, Just Fabulous is a Palm Springs favorite for holiday gifts, décor, ornaments, stocking stuffers, cards, and colorful trees, as well as specialty candles from renowned brands such as Nest Fragrances, Archipelago and Acquiesse.  
Throughout the year, our boutique hosts numerous celebrity book signings too. Fan favorites include Anne Rice, Jackie Collins, David Sedaris, Lily Tomlin, Tippi Hedren, Barbara Sinatra, Stefanie Powers, Dionne Warwick, Tab Hunter, Armistead Maupin, Barbara Eden, Adrienne Barbeau, Loretta Swit, Julie Newmar, Lisa Vanderpump, Mamie Van Doren and Melissa Rivers to name a few.
"Our goal is simple. If you're not feeling fabulous when you enter the store, you will when you leave." Monkarsh credits his loyal clientele and excellent customer service for the boutique's success. "I curate every item in the store -- but my staff deserve credit for their hard work and dedication too. I could not do it alone and am truly grateful that I was able to make my dream come true!"
Our motto: "Don't Just Be – Be Just Fabulous!"